Z Tags 1 piece cow blank (Red) 25 pack
Z Tags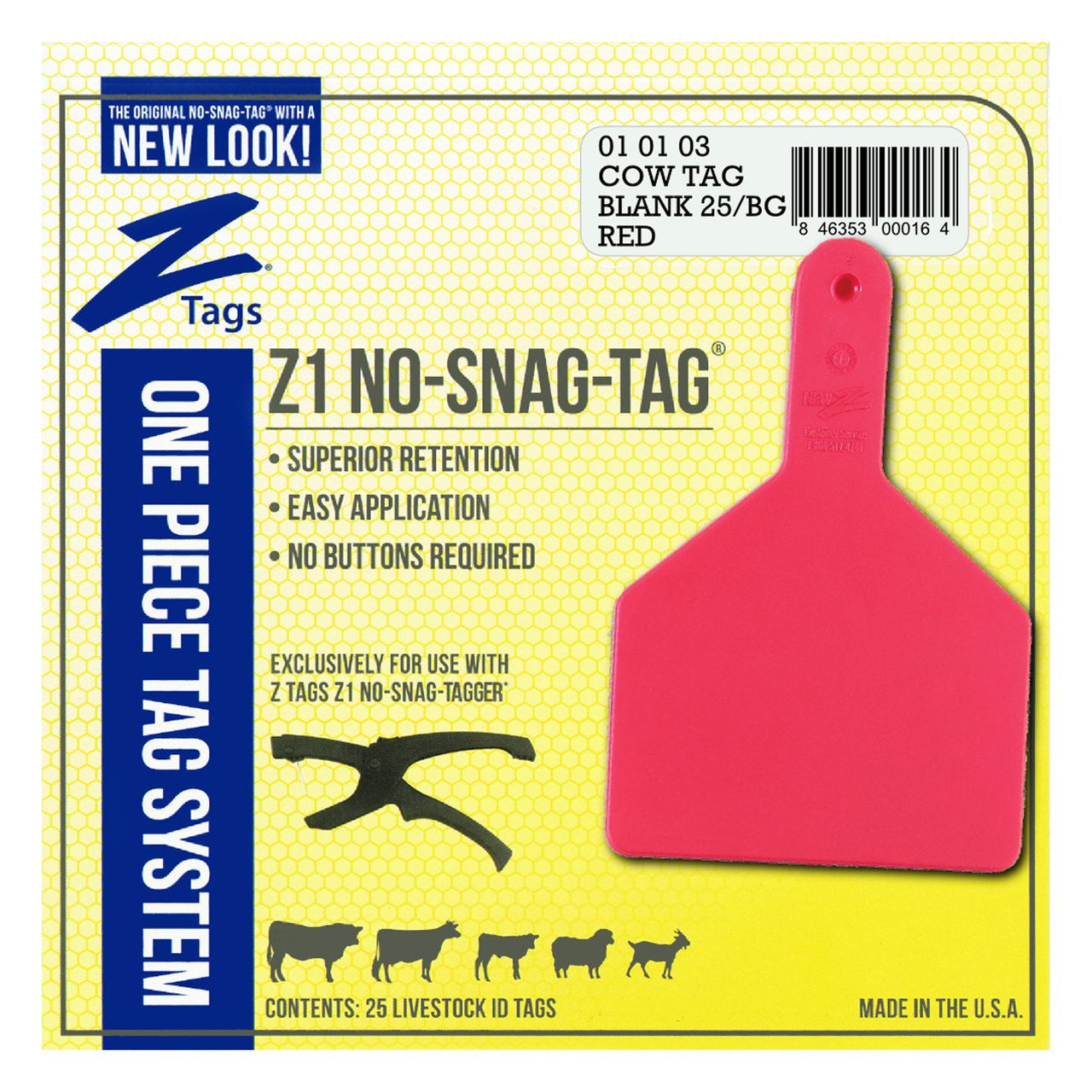 The tag that revolutionized tagging! Foolproof one-piece Z Tags design ensures that the back of the tag will not snag and pull out or break off. Apply quickly and easily using the 1-Piece Z Tags applicator. Large tag size of 4 1/2" Tall by 3" Wide.
Printing available in Hot Stamp (Black, White &Red) or no-fade Laser.
Available in Red, Orange, Yellow, Green, Blue, Purple, Pink, White, and Black.
Item #010103