Ramik rodent control bait bars 4x453 g (16 oz bars)
Neogen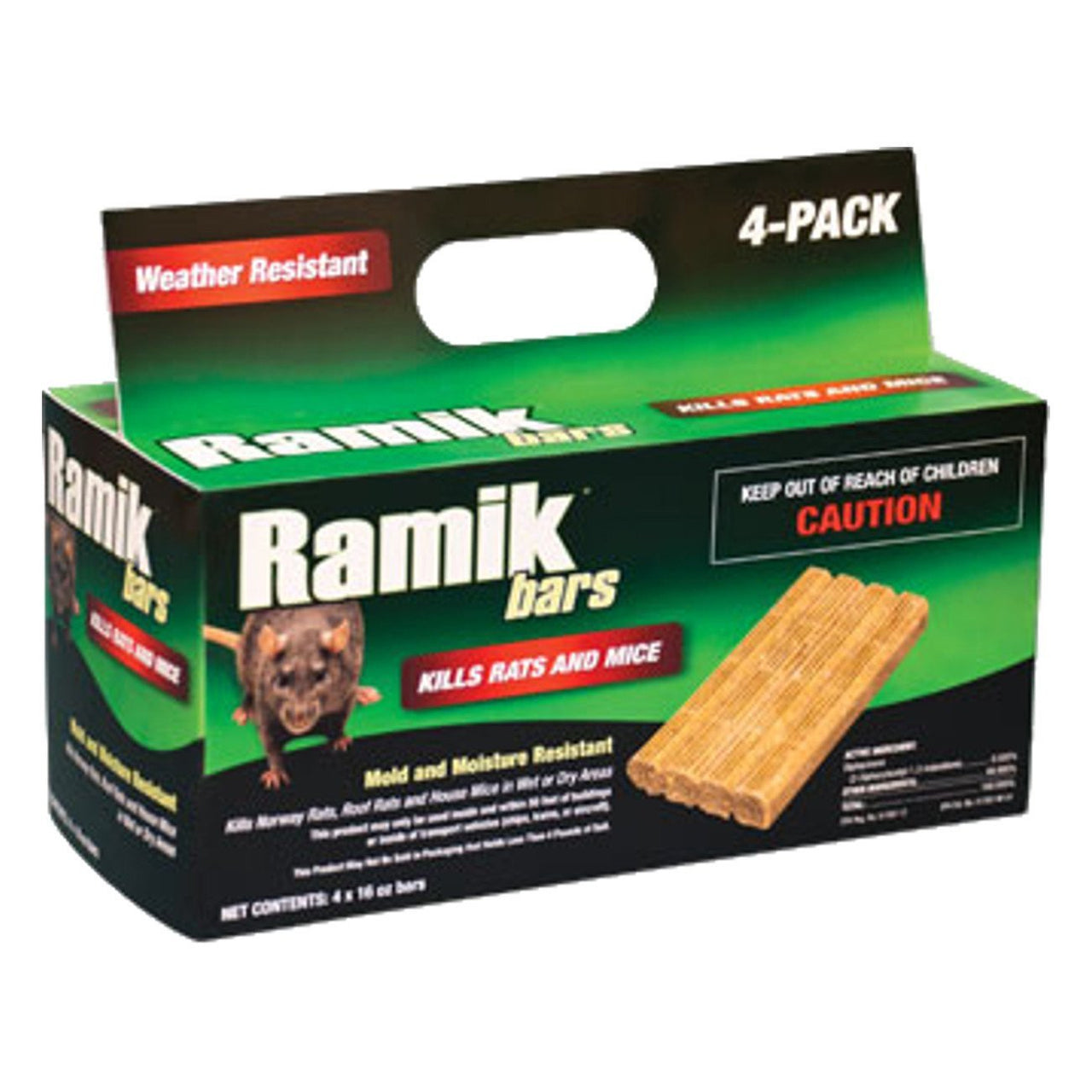 Targets: Norway rats, roof rats, and house mice.
Actives: 0.005% Diphacinone Benefits: 4 individually wrapped 453g bait bars per pack. 1st generation anticoagulant. Fish flavored for high palatability, made from a food quality grain mix. Can be used indoors or outdoors. Especially suited for wet or damp environments.
Ramik all-weather bar baits are manufactured utilizing a special proprietary extrusion process, where all the bait ingredients are fully blended, bonded and then shaped into weather-proof bait bars. A small amount of edible wax is added to allow uniform-sized bars to be formed. Each 16 oz bar can be used whole, or easily broken into 4 oz pieces or 16 x 1 oz pieces.
Item #072503