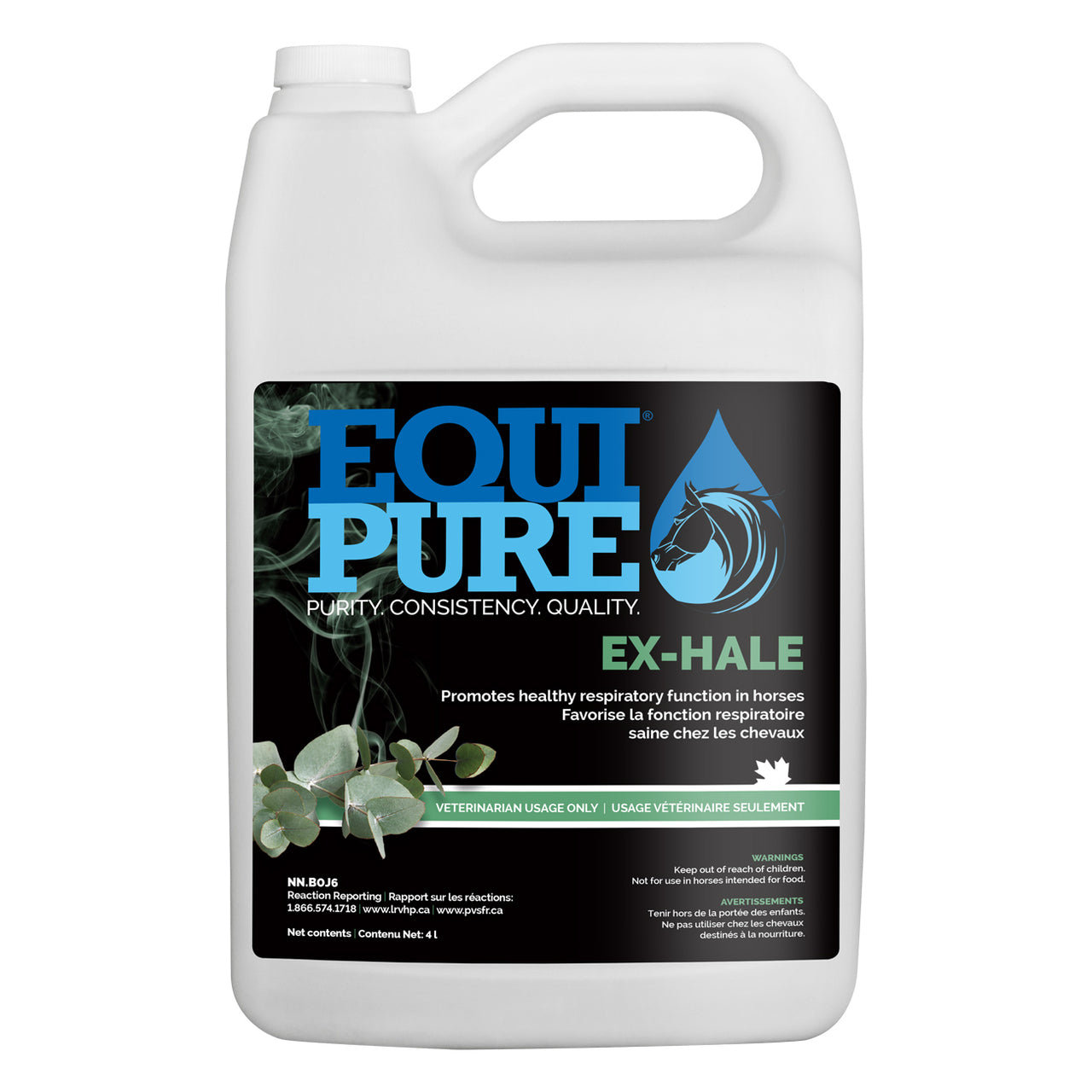 EquiPure EX-HALE 4L SOLUTION
Promotes healthy respiratory function in horses. Administer orally.

Horses 450 kg: Give 15 ml in the morning before exercise. Repeat the 15 ml dosage in the late afternoon or evening if desired.

For horses weighing under 450 kg or over 450 kg: Give 1 ml per 30 kg body weight.
Item #802745