Acceleryn First Aid Antiseptic 525ml
Acceleryn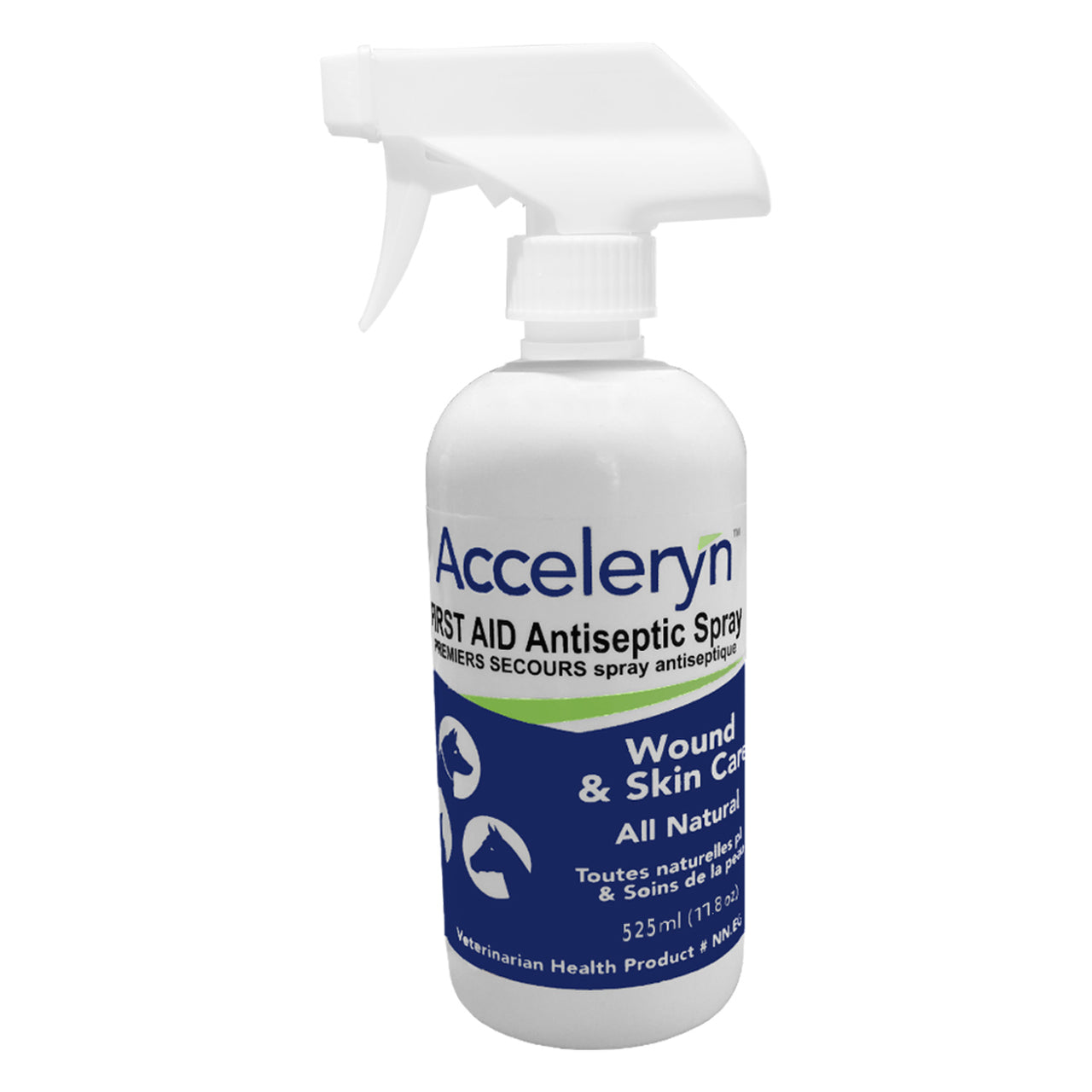 ACCELERYN provides safe first aid applications for cats, dogs, and horses in need of treatment!
In nature, materials have the ability to oxidize (remove electrons) or reduce (add electrons).

ACCELERYN FIRST-AID Antiseptic is specifically formulated to have a high, stable ORP. It acts by disrupting and/or incapacitating many vital systems in the microbes including respiratory activity, communication, and porosity. It removes electrons from the microbes, disrupting the microbes cell wall (oxidation), with these actions the cell wall ruptures and the microbe collapses ceasing to function and reproduce.
Item #751267