DeciMax Sof Bait (10 kg pail)
Neogen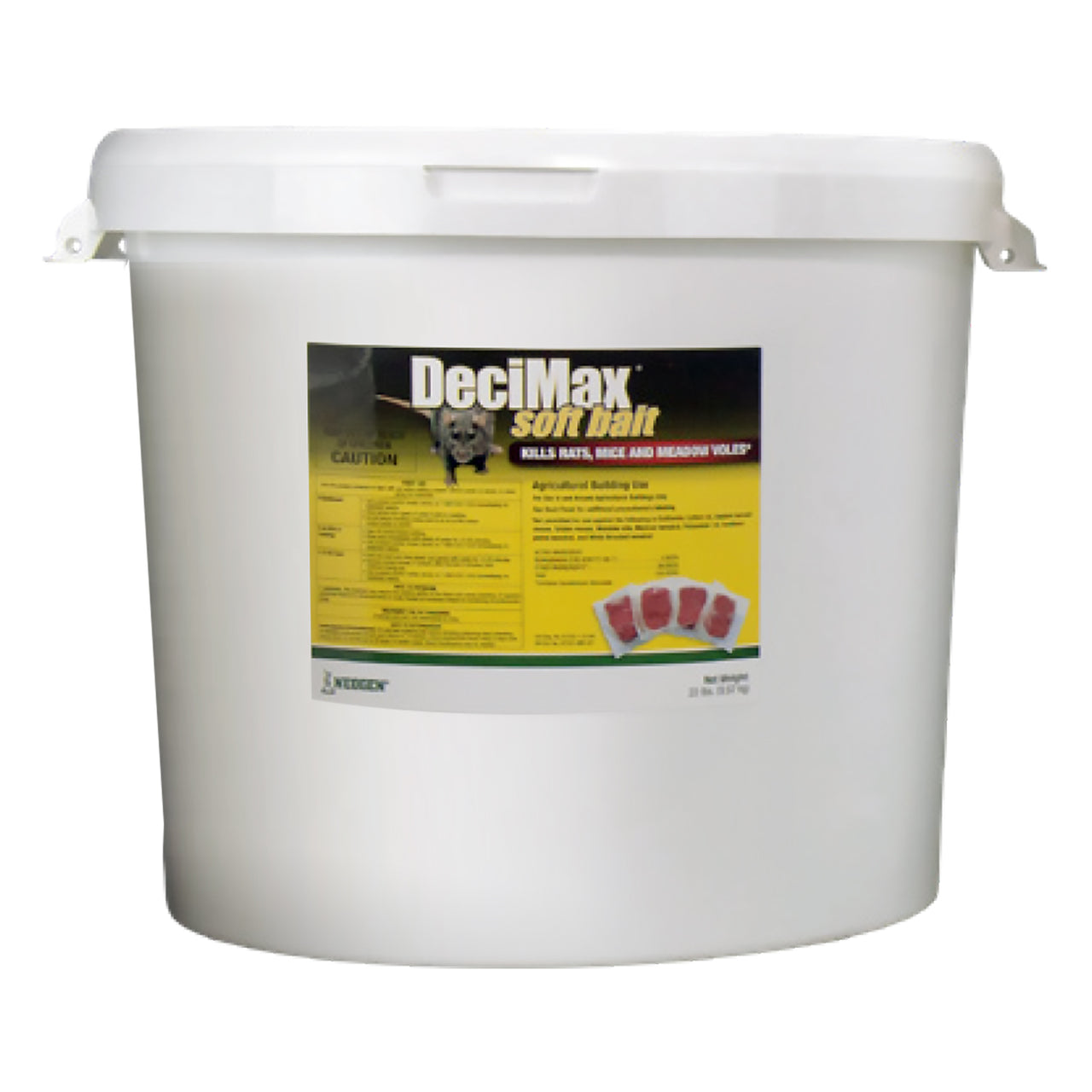 Highly palatable soft bait manufactured with the highest quality food grade ingredients.
Soft baits are made without wax to ensure more active per placement and high acceptance.
High performance in cold or hot weather conditions for indoor and outdoor applications.
Second generations active Bromadiolone is effective in control of both rats and mice.
Sachets are packaged inside plastic bags inside pail to maintain freshness.
Item #072553