Ideal Calf Eze™ Calf Puller
Ideal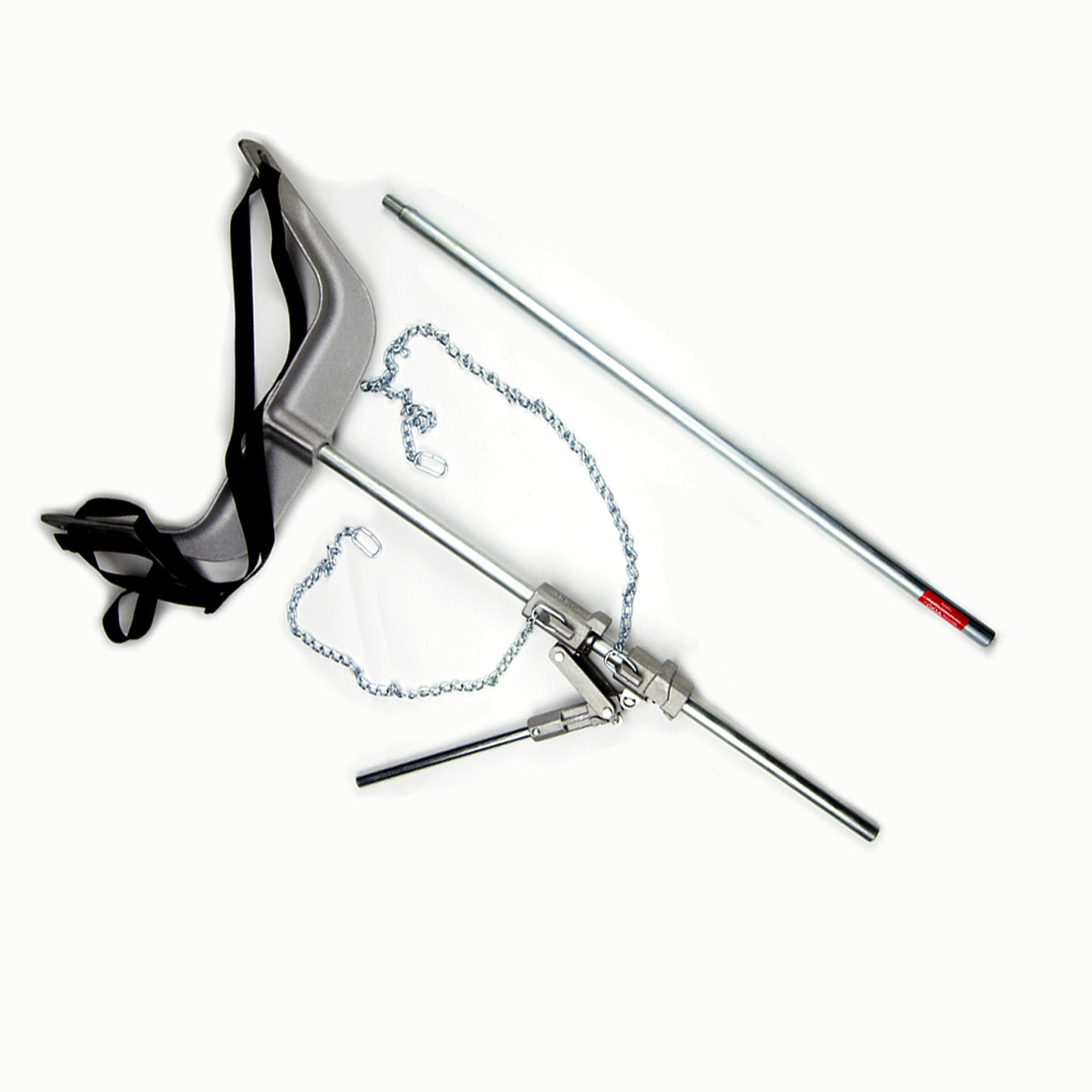 Calf Eze™ is engineered for the user that prefers a dual action pull, or zig-zag motion, instead of a single action pull instrument.
Calf Eze is superior to ratchet-style pullers that rely on grooved shafts with sharp edges and hard-to-clean grooves. Calf Eze utilizes the same non-slip cam traction system as the Dr. Frank's Calf Puller, but has two pulling points that alternatively advance to shift the pull from one leg to the other.
The dual-action jack body is made of special strength aluminum and weighs only 17lbs. The jack assembly mechanism allows the user to easily position the jack on the rods and lock it in place. Steel cams prevent slipping and provide longer jack life. A third chain hook is also provided to give a single-pull option.
Item #143144