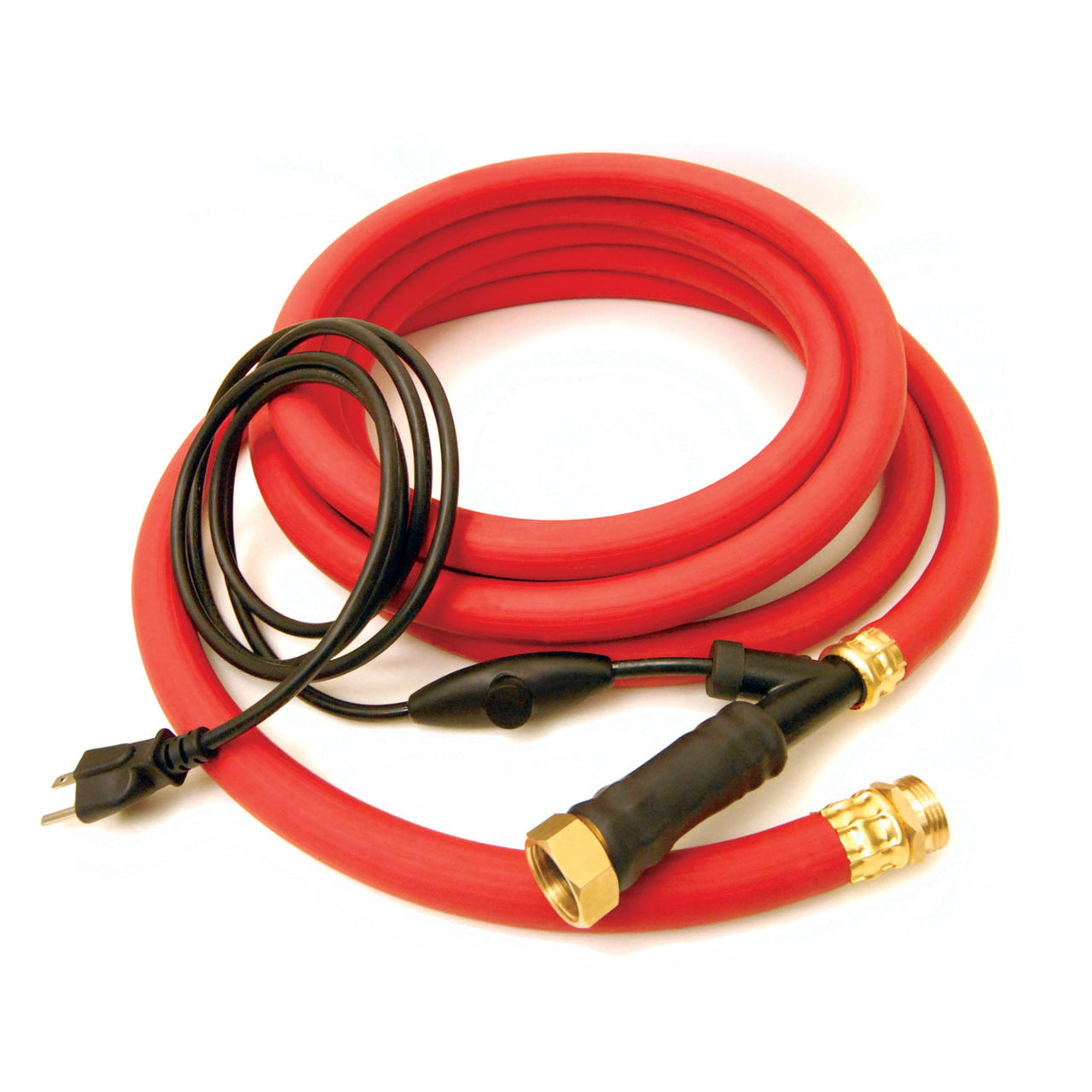 The K&H Farm Essentials Thermo-Hose makes life easier for farmers, ranchers, and others needing to use a water hose in cold climates. Simple to use, just plug it in and heat the hose for 20 minutes and you will have an ice-free, flexible hose. Take the headache out of having to use a hose in cold weather.
With the K&H Thermo-Hose, there no need to drain it between uses! Internal thermostats automatically monitor water temperature and turn the unit on and off to keep the average water temperature just above freezing.
Quality Build. Constructed with durable 5/8' double walls and solid brass couplings, the PVC Thermo-Hose is built to last.
Usage. The hose must be disconnected after each use so that it does not freeze at the connection point.
Occasional Use. Simply plug in your Thermo-Hose 5 to 30 minutes before use. On colder days, it can take 15 to 30 minutes to completely thaw the hose. On warmer winter days, it can thaw in as little as 2 or 3 minutes. Only hook it up to water source when in immediate use.
Heavy or Frequent Use. Leave your Thermo-Hose plugged in all winter long. The thermostat will turn the hose off when ambient air temperatures rise above freezing. Only hook up to water source when in immediate use. Immediately after use, unhook from water source.
With a Sprayer or Attachment. If using a sprayer or any other attachment, do not leave the Thermo-Hose under pressure for extended periods of time.
Item #701562