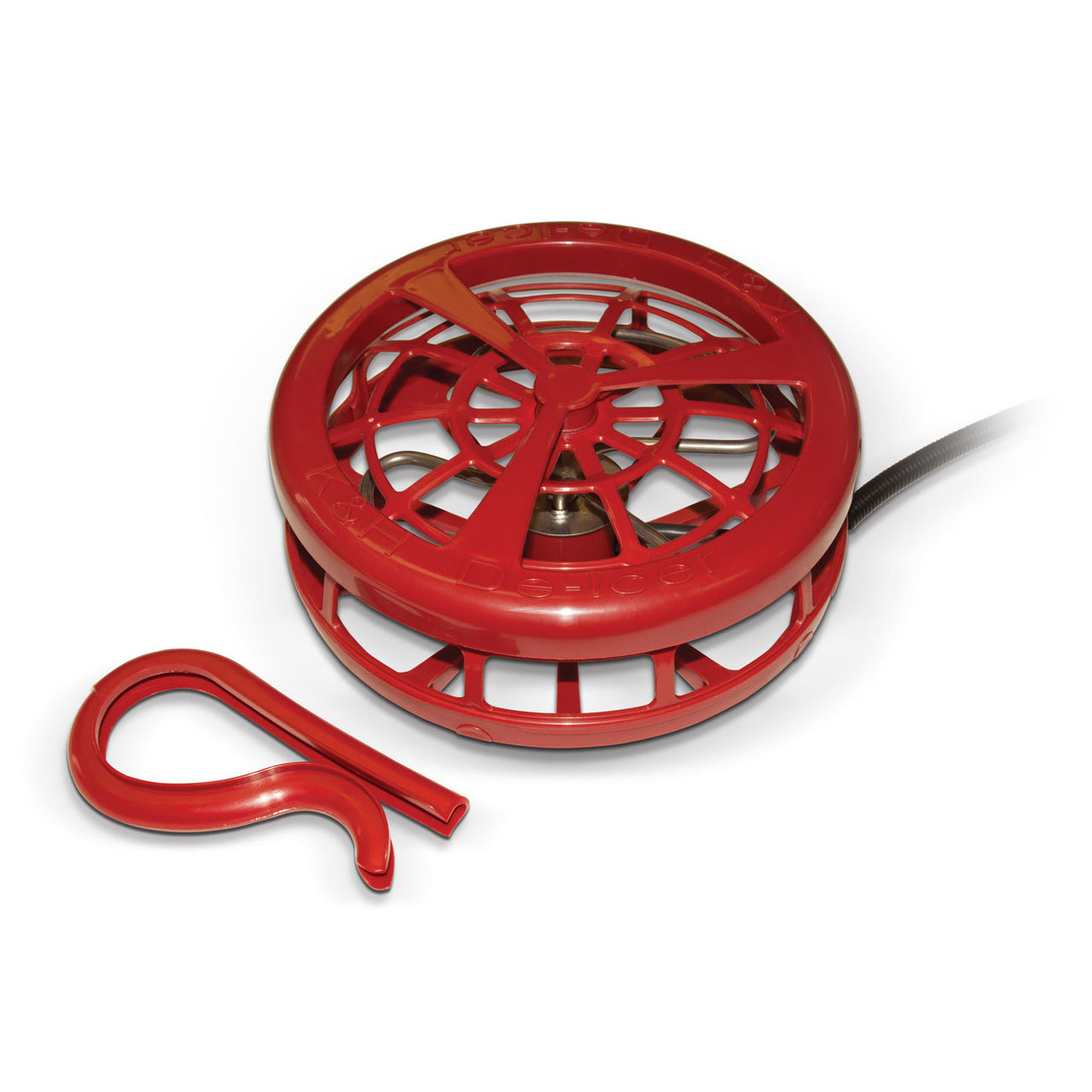 Float or Submerge. To use it as a floating de-icer, leave the float ring attached. To use it as a submersed de-icer, simply unscrew and remove the float ring. This simple process requires only a few seconds and allows consumers to change the functionality of their de-icers at any time.
Thermostatic Temperature Control. Internal thermostats automatically monitor water temperature and turn the unit on and off to keep the average water temperature just above freezing. Our unique technology ensures that your stock tank de-icer will only run as often as needed.
Safety-Tested. This product has been tested and certified by MET Labs to meet their high standards for electrical product safety.
As with any electrical product used in wet locations, please plug the Ultimate Stock Tank De-Icer into a ground fault circuit interrupter (GFCI) outlet.
Cord Clip Included. A free cord safety clip is also included with every de'Äêicer. This ingenious clip secures the de'Äêicer to the edge of the stock tank, bucket or container to help prevent chewing, cribbing or removal of the de'Äêicer from the tank.
Product Specifications:
Cord Length: 5.5 ft.
Wattage: 1500 watts
Safety Listing MET
Dimensions: 10' L x 10' W x 5' H
Item Weight: 18 lbs
Warranty: 2 Years
Item #701569