SIMCRO 5mL premium bottle mount forward selectable injector
Simcro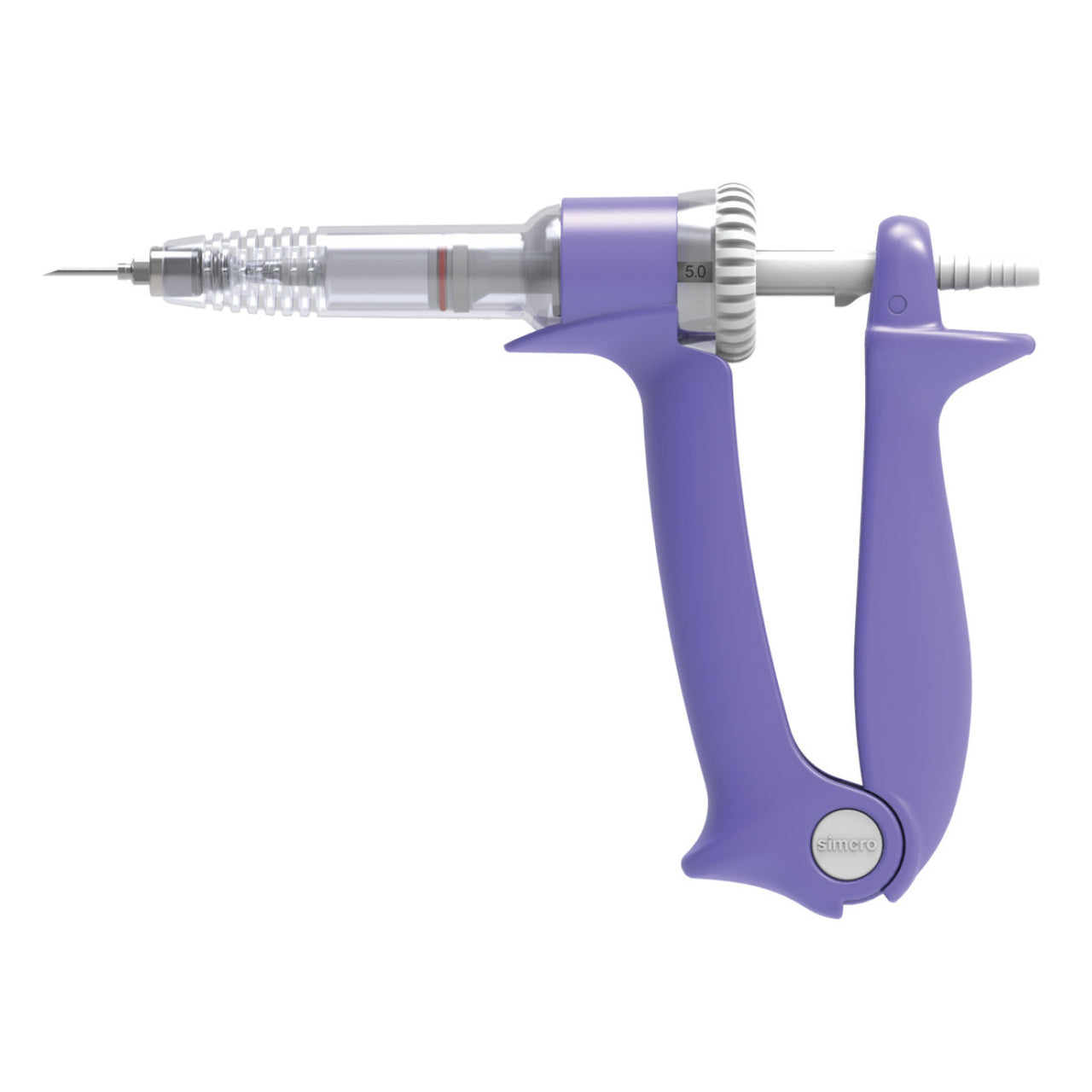 Simcro 5 mL Premium Tube Fed Forward Selectable

Forward selectable configuration reduces the chance of bubbles in the system and makes them easy to remove, ensuring dose accuracy and efficacy of treatment.
Comfortable hand span when injecting lower doses, especially for people with smaller hands.
Boilable barrel allows for sterilization.
Metal luer tip for quick needle attachment and removal as well as easy cleaning.
Premium Forward Selectable bottle mount injectors include 100 mL bottle shroud and large bottle adapter.
THE BENEFIT OF A FULL BARREL SWEEP
With a stroke that displaces the entire contents of the barrel at any dose setting, the Simcro injector purges bubbles with every injection administered. This innovative design increases the ease of purging and ensures that following doses are administered in full for accuracy and maximum efficacy.
Item #103140