Simcro Premium Hi Viscosity Tube Fed Injector 12 mL
Simcro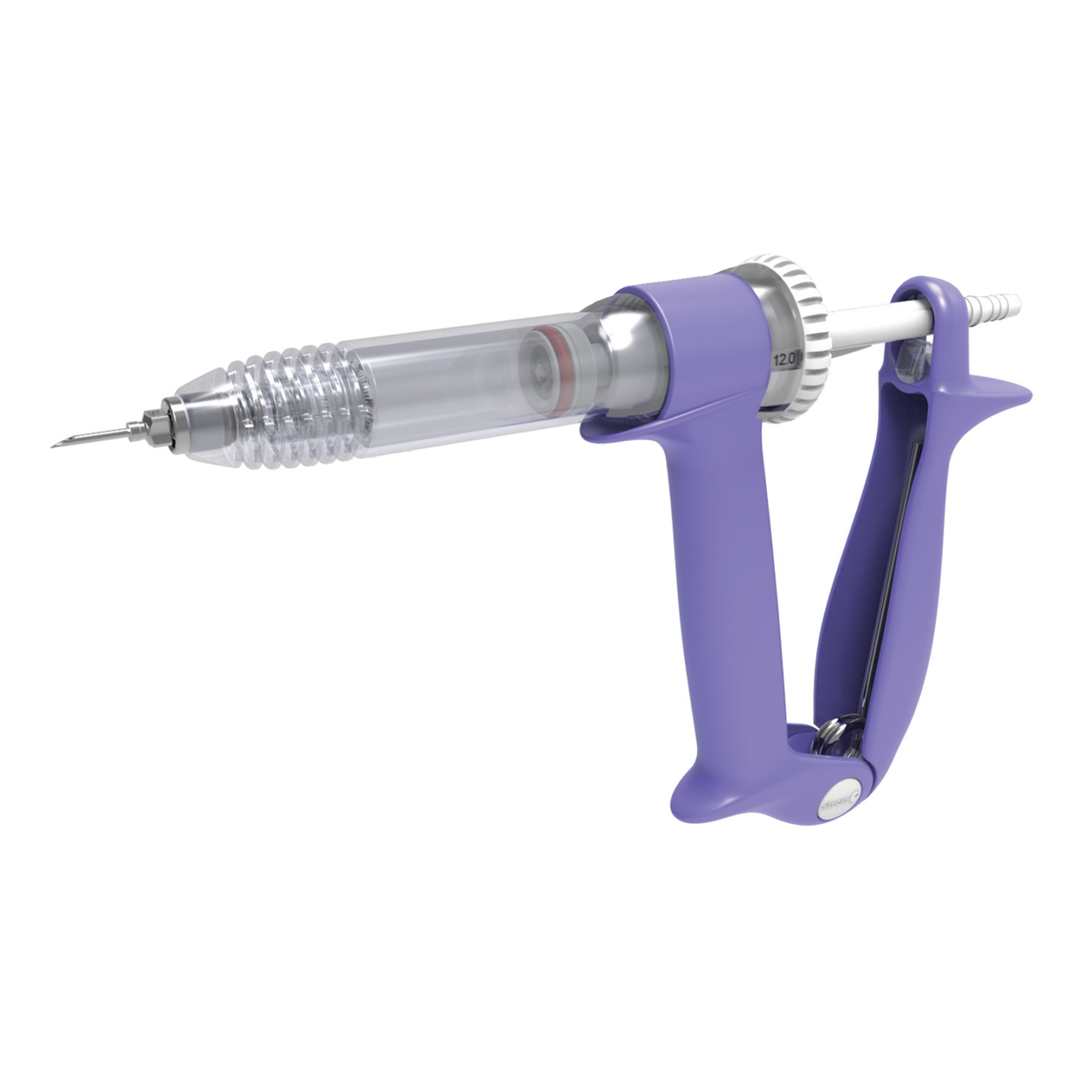 Simcro Premium Hi Viscosity Tube Fed Injector 12 mL
Designed to accurately administer problematic, viscous formulations even at very cold temperatures.
High-flow valve system enables quick refill and discharge times with minimal operator effort.
Ergonomic handle with textured non-slip finish for operator comfort.
Simple, precise dose selection with easy grip volume control.
Available in both variable and selectable dose control options.
Tube connection accommodates both 4.7 mm and 6.4 mm feed tubes.
Hi viscosity tube fed injector include small, medium and large draw-off caps and tubing.
Item #103135