Ideal D3 detectable brass hub needle (100 per box) 20 X 1
Ideal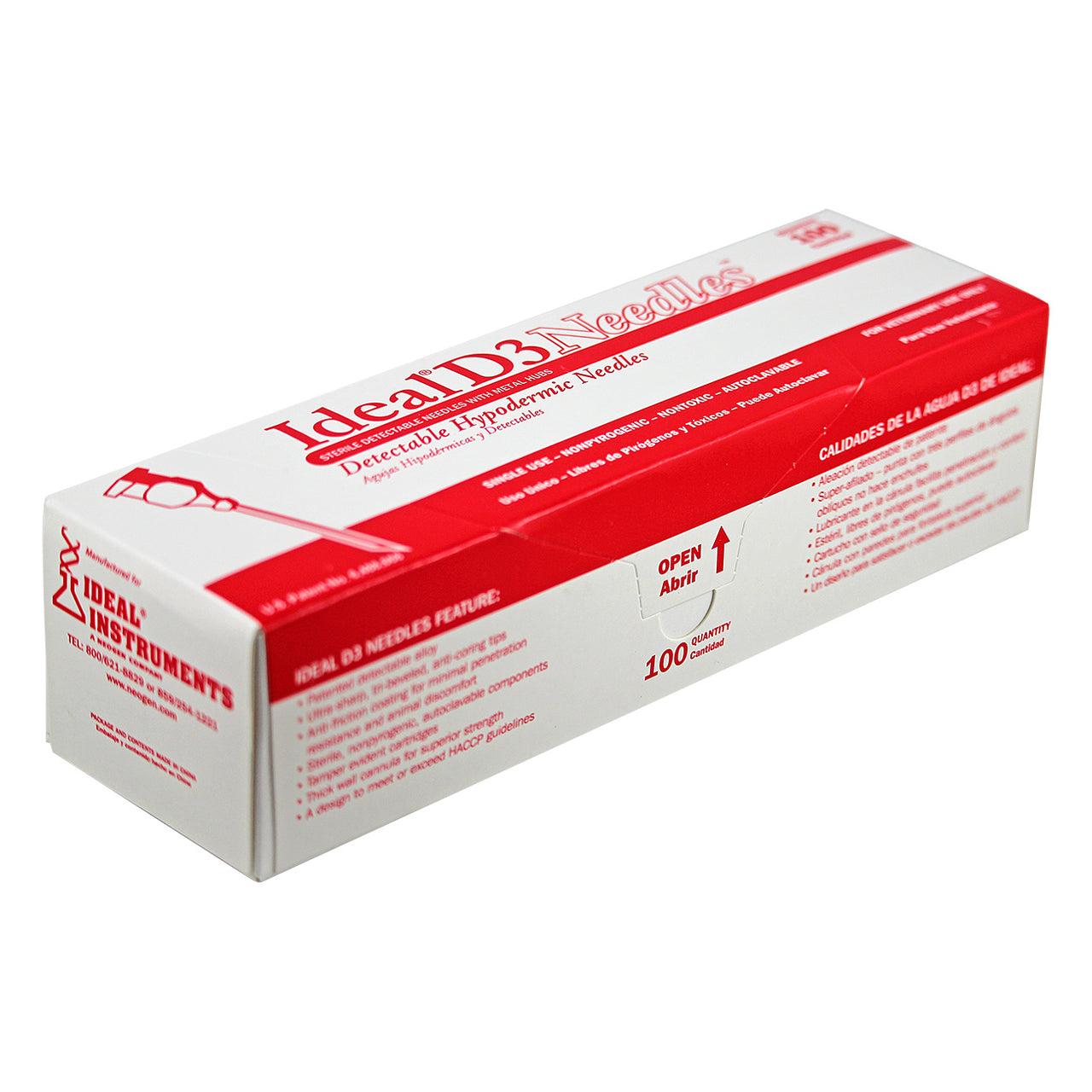 Durable. Detectable. Dependable.
Durability
Superior durability; thick wall cannula and plated brass hubs reduce breakage 6-fold over conventional needles.
Detectability
100% detectable in metal detection systems vs. only 15% for standard needles.
Sharpness
Precision-ground tip stays sharper longer, allowing for multiple injections without burring.
Packaging Features
Gauge stamped on hub and packed in red cartridges and boxes for easy identification.
Cartridges are tamper-evident and labelled with needle size and lot number.
Item #100968