K&H Pet Products Deluxe Lectro-Kennel & Cover Heated Pad (Large-80W)
K&H Pet Products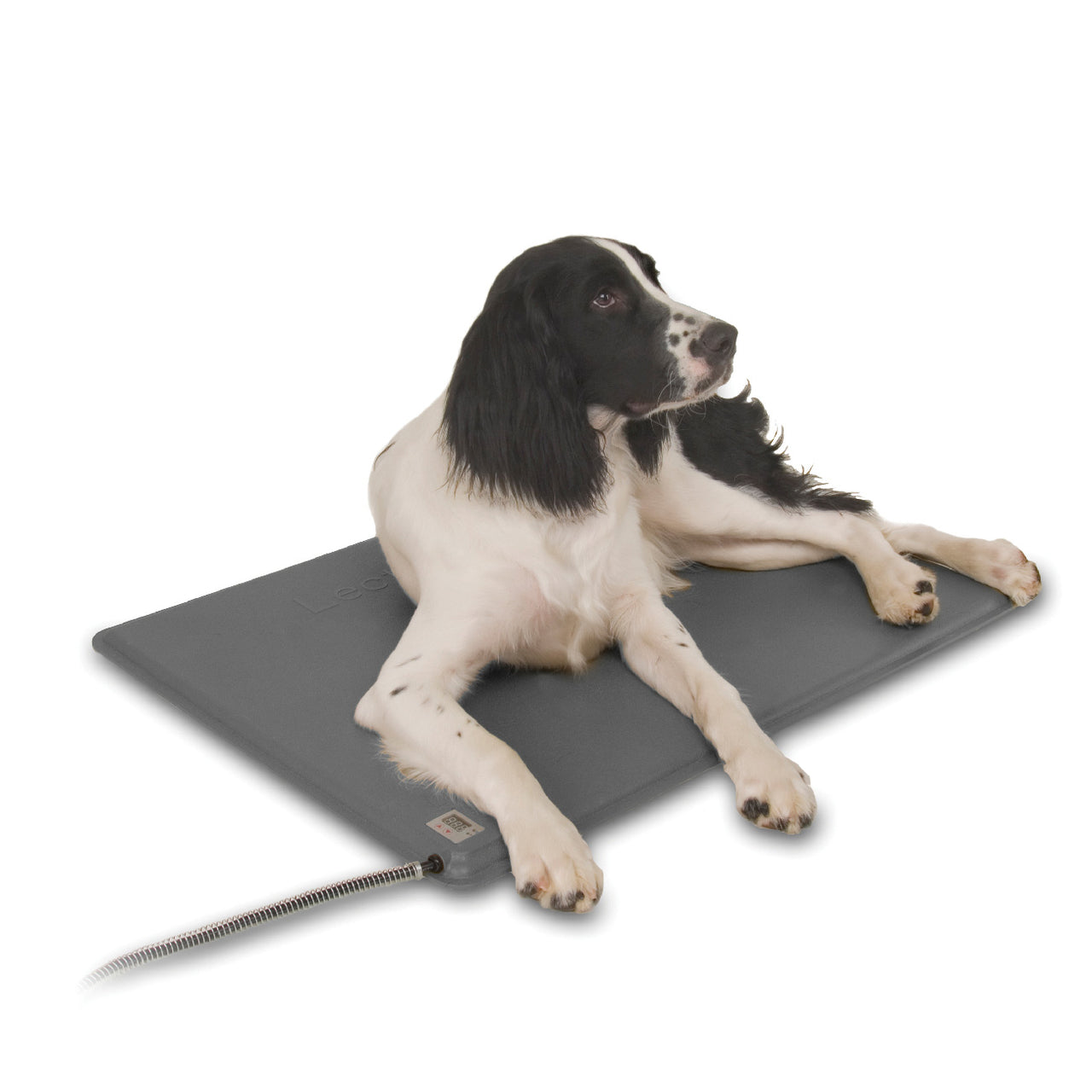 For absolute temperature control, our Deluxe Lectro-Kennel is the perfect choice. Whether for whelping of puppies, post surgery veterinary care, or those wanting added temperature control, the Deluxe Lectro-Kennel is the professional choice. A unique built-in sensor and thermostat allow the pad temperature to be easily adjusted. The easy to read digital readout and simple push button design make this product the only one of its kind. It comes with a free washable cover.

Digital Temperature Control. The K&H Deluxe Lectro-Kennel gives you total control with a digital thermostat. Its large display allows you to read the temperature at a glance with either Fahrenheit or Celsius temperature scales. Adjust the temperature to your desired setting and the Deluxe Lectro-Kennel will take care of the rest. Internal sensors thermostatically control the heat to ensure that the pad maintains the selected temperature. When your pet is not on the pad, the heat will dissipate into the air and the surface temperature will vary according to the ambient air temperature.
Rugged Construction. We build this durable heated pad with tough ABS plastic and a 5.5-foot steel-wrapped cord, shielding the product from a dog chewing while also keeping pets safe.
For added protection, drill holes through the outer lip of the Deluxe Lectro-Kennel and screw it down to the floor or onto the wall. This will deter pets from picking up the pad like a chew toy.
Safety-Tested. The K&H Deluxe Lectro-Kennel has been tested rigorously and certified by MET Labs. Their certification means this product adheres to strict electrical safety standards.
Dimensions: 22.5 L x 28.5 W x 0.5 H
Item #701582