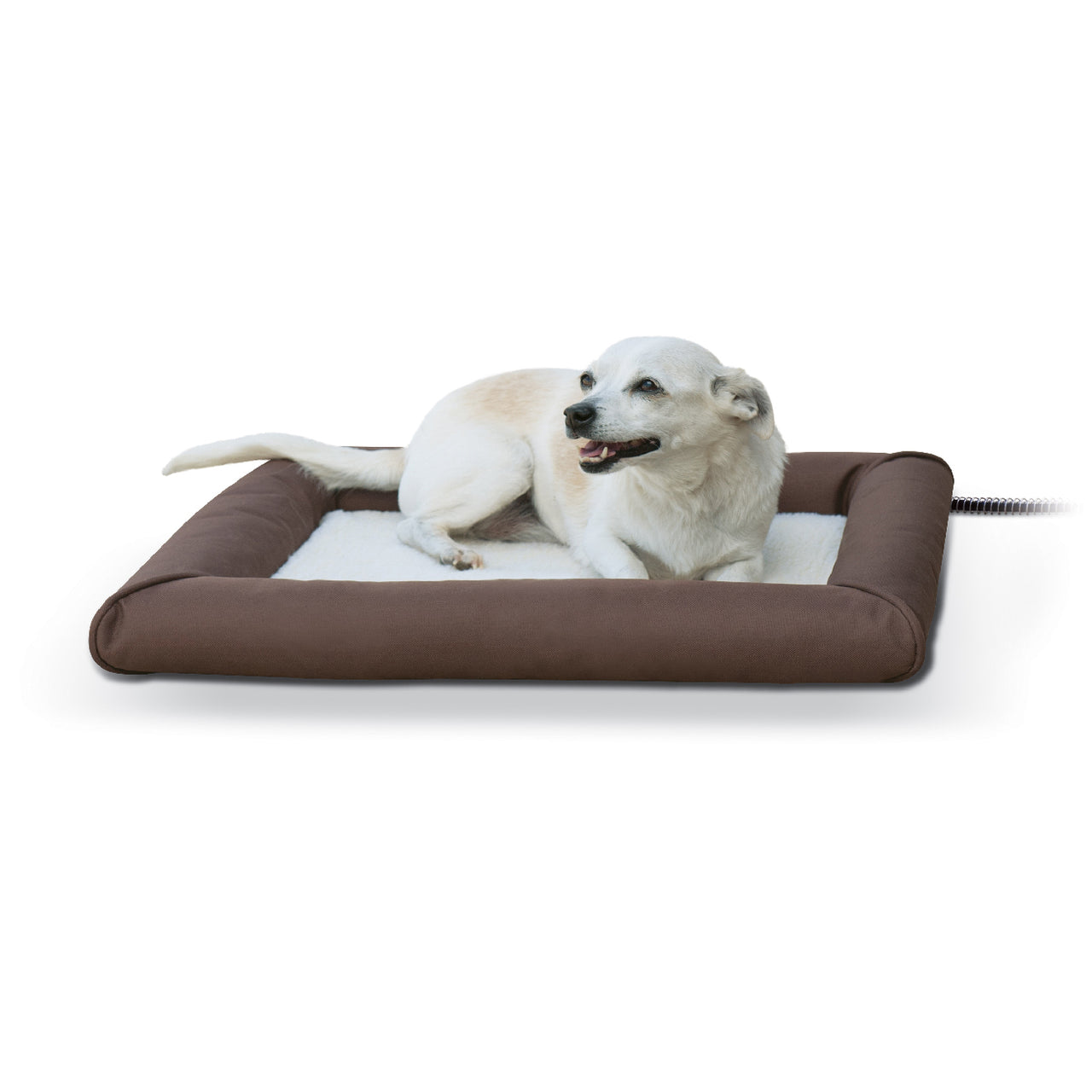 We've added an additional level of comfort to our original Lectro-SoftHeated Bed. This Deluxe' version has a plump, cushy bolster that fits around the Lectro- Softfor added comfort. The MET listed, patented, bed is removable and can be used in any shelter. The internal thermostats keep the bed at just the right pet- pleasing temperature.
Product notes:
The Lectro-Soft Outdoor Heated Bed does not inflate, as many people believe. After opening the air valve, you will not notice a big difference in size, but the bed will expand slightly.
All the air is removed from a Lectro-Soft bed when vacuum packaging it for shipment. Opening the air valve allows air back into the bed, which helps the inner foam gradually expand to its original size. This process can take up to 24 hours, depending on how long the bed has been vacuum packed.
Deluxe Lectro-Soft & Coveralso is Energy Efficient and has an Automatic Temperature Control.
Item #701580