K&H Pet Products Lectro-Kennel Heated Pad & Cover Gray (Large-80W)
K&H Pet Products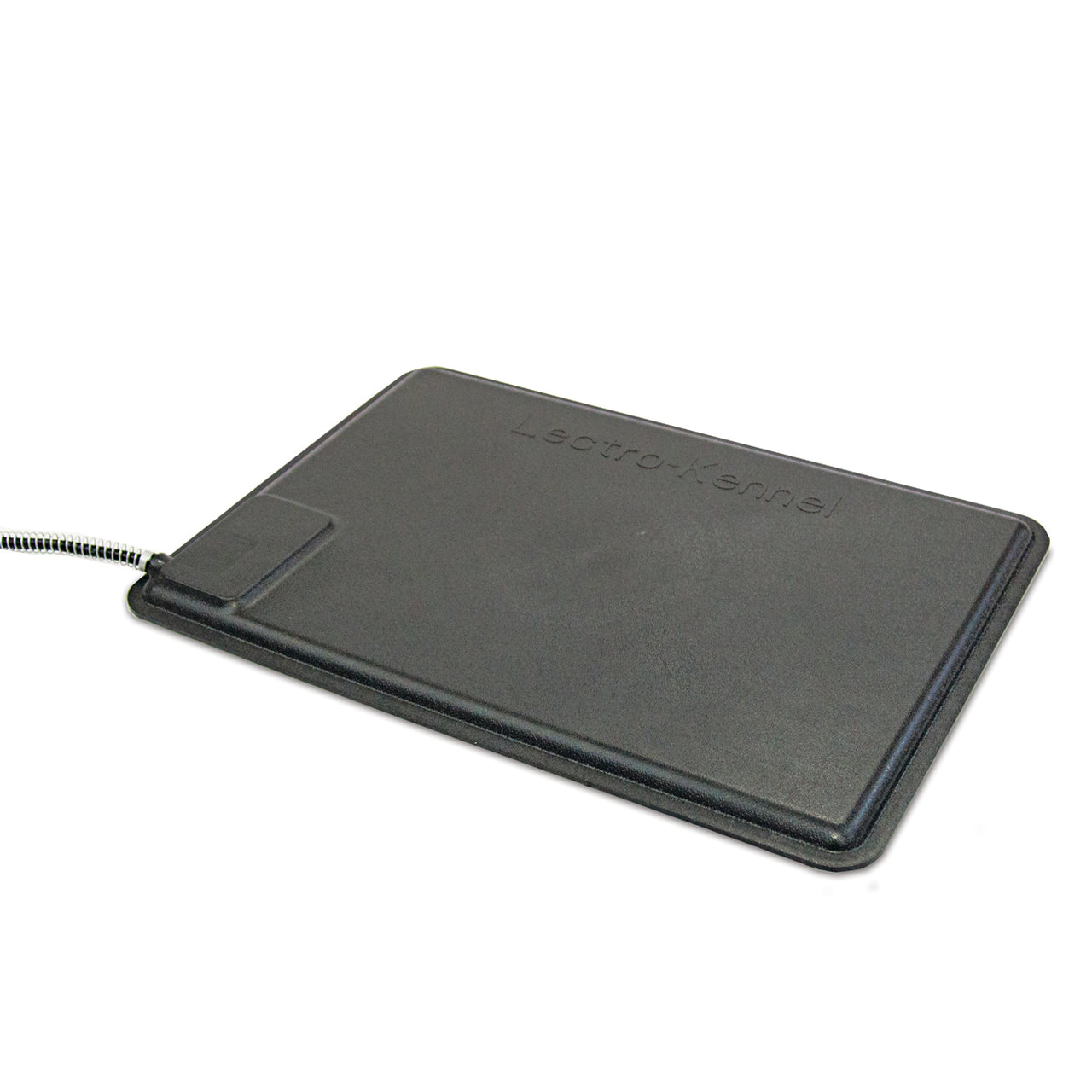 Use this unique heated dog pad to keep your special pet warm in even the coldest temperatures, whether outdoors or indoors. Its internal thermostats automatically heat to a dog natural body temperature and will turn on and off as needed to keep him or her warm and safe.
Rugged Construction. We build this durable heated pad with tough ABS plastic and a 5.5-foot steel-wrapped cord, shielding the product from a dog chewing while also keeping pets safe. For added protection, drill holes through the outer lip of the Lectro-Kennel and screw it down to the floor or onto the wall. This will deter pets from picking up the pad like a chew toy.
Versatile Placement Options. Use outdoors or indoors. Its water-resistant build is perfect for dog houses, porches, garage floors, barns, or even the living room.
Automatic Temperature Control. K&H outdoor pads are designed to warm to your pet normal body temperature when he/she lies on the pad. When your pet is not on the pad, the heat will dissipate into the air and the surface temperature will vary according to the ambient air temperature.
Washable Cover. Use the Lectro-Kennel with or without the included fleece cover. Its washable, soft weave allows the pad warmth to radiate through to your pet whereas a blanket or any other cover would trap the heat inside the pad, possibly causing a malfunction.
Safety-Tested. The K&H Lectro-Kennel has been tested rigorously and certified by MET Labs. Their certification means this product adheres to strict electrical safety standards.periods of time.
Item #701570