K&H Pet Products Lectro-Soft Outdoor Heated Bed & Cover Chocolate/Tan (Large-80W)
K&H Pet Products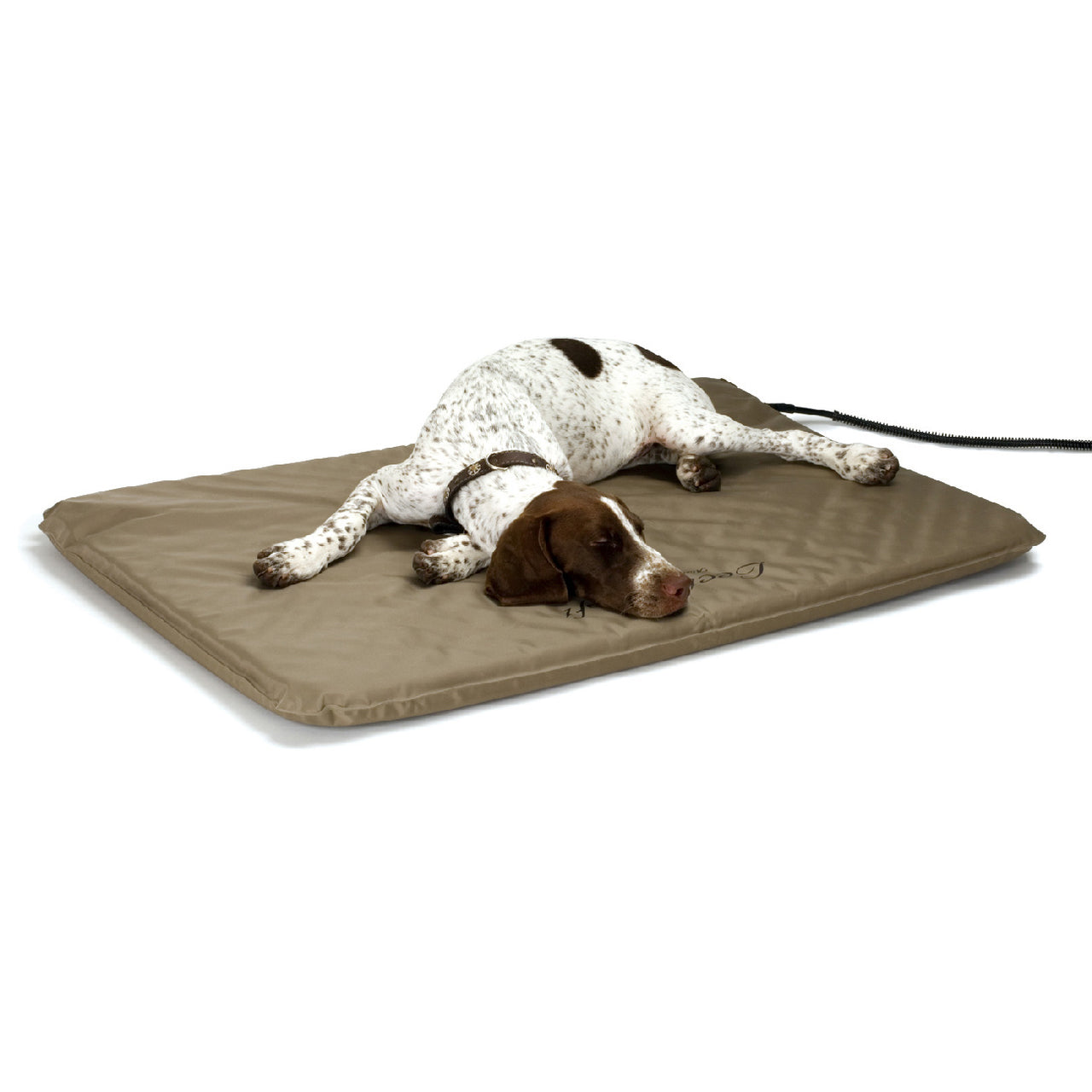 Whether outdoors or indoors, use the K&H Lectro-Soft anywhere a flat, stable surface is available. Inner orthopedic foam is wrapped in water-resistant PVC that stands up to outdoor elements and dries quickly.
Energy Efficiency. Choose from several sizes of Lectro-Soft beds, all of which use minuscule amounts electricity. Orthopedic foam inside the bed helps retain heat to keep pets warm and reduce energy consumption.
Automatic Temperature Control. Plug in the Lectro-Soft and it will automatically warm on its own. There is no on/off switch to worry about and the pad will never exceed the natural body temperature of a dog or cat.
Important Safeguards. Consult your veterinarian before use with young puppies/kittens, convalescent pets, during surgery/surgery recovery, or any animal that cannot voluntarily remove themselves from the heated pad. K&H recommends using ONLY the Deluxe Lectro-Kennel Heated Pad for these animals as this pad has an adjustable thermostat.
Do not place pad in confined area where the pet does not have the ability to remove themselves from the pad. Always allow your pet enough space to be able choose if they want to rest on the pad or off the pad.
Dimensions: 25 L x 36 W x 1.5 H
Item #701573