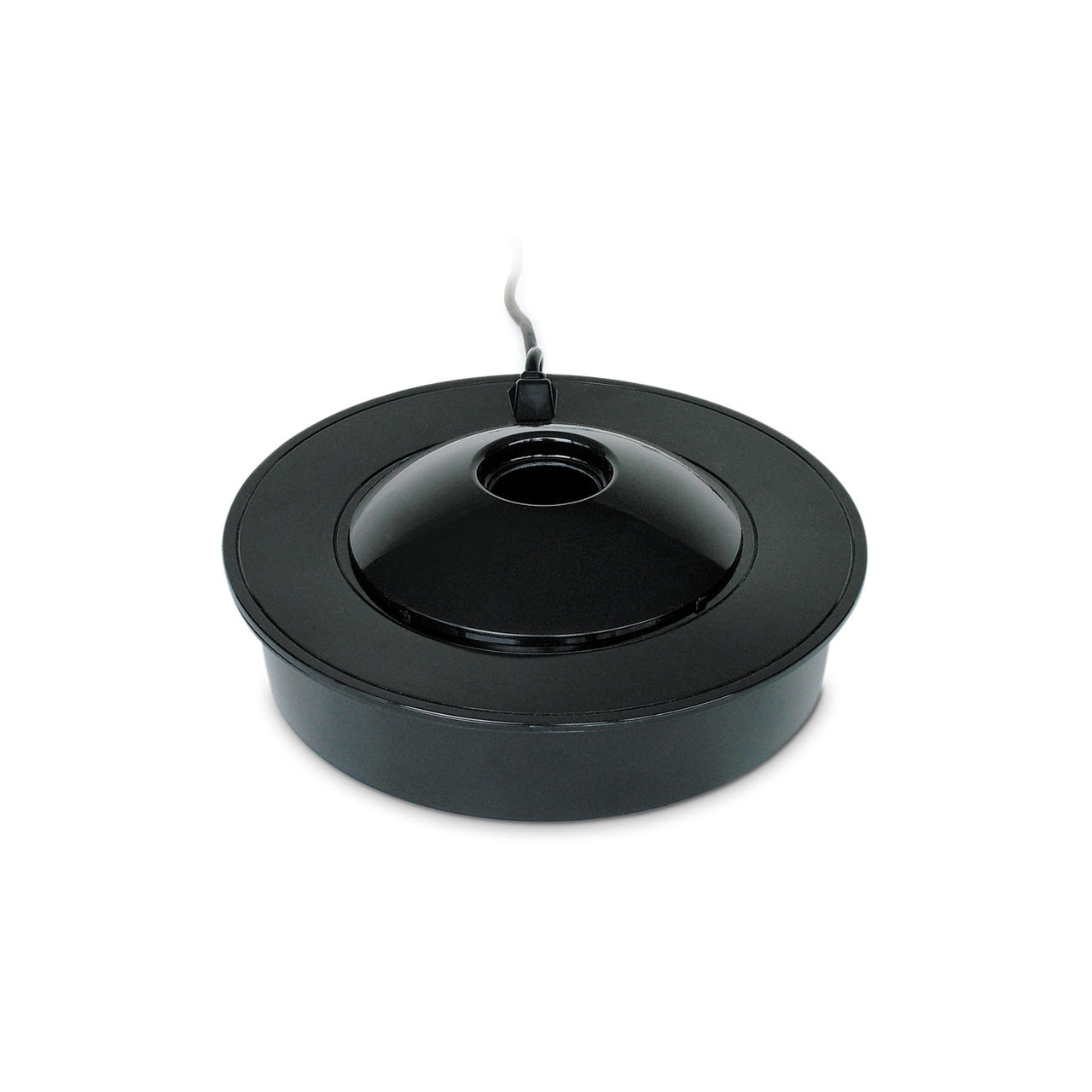 For ponds up to 1000 gallons! The world most energy efficient pond heater! Thermo-Pondfloats on top of the water and is thermostatically controlled to never get hot. Unlike some other heaters, Thermo-Pondwill never burn a pond liner or plastic pond. It naturally allows the pond to ice over while maintaining a hole through the ice.
Small Package, Big Energy Savings. It consumes a mere 100 watts of power and operates for just pennies a day.
Thermostatic Temperature Control. Thermo-Pond 3.0 on and off as needed to keep the average water temperature just above freezing. Our patented technology ensures that your pond de-icer will only run as often as needed to maintain a 12 inch hole in the ice.
Safety-Tested. Plug the Thermo-Pond Perfect Climate Deluxe into a ground fault circuit interrupter (GFCI) outlet.
Gas Exchange Keeps Fish Alive. Add this K&H pond de-icer to create a healthier environment for your fish this winter. To ensure that your fish have plenty of livable area, please operate the Thermo-Pond in ponds with a depth of at least 18 inches.
Safe For Fish. In the middle of winter when you'll find your fish huddling around the deicer to keep warm, but the deicer will never harm them.
Product Specifications:
Cord Length: 12 ft.
Wattage: 100 watts
Safety Listing MET
Dimensions:¬¨'Ć12' L x 12' W x 4' H

Item Weight: 3 lbs.

Warranty: 1 Year
Item #701564