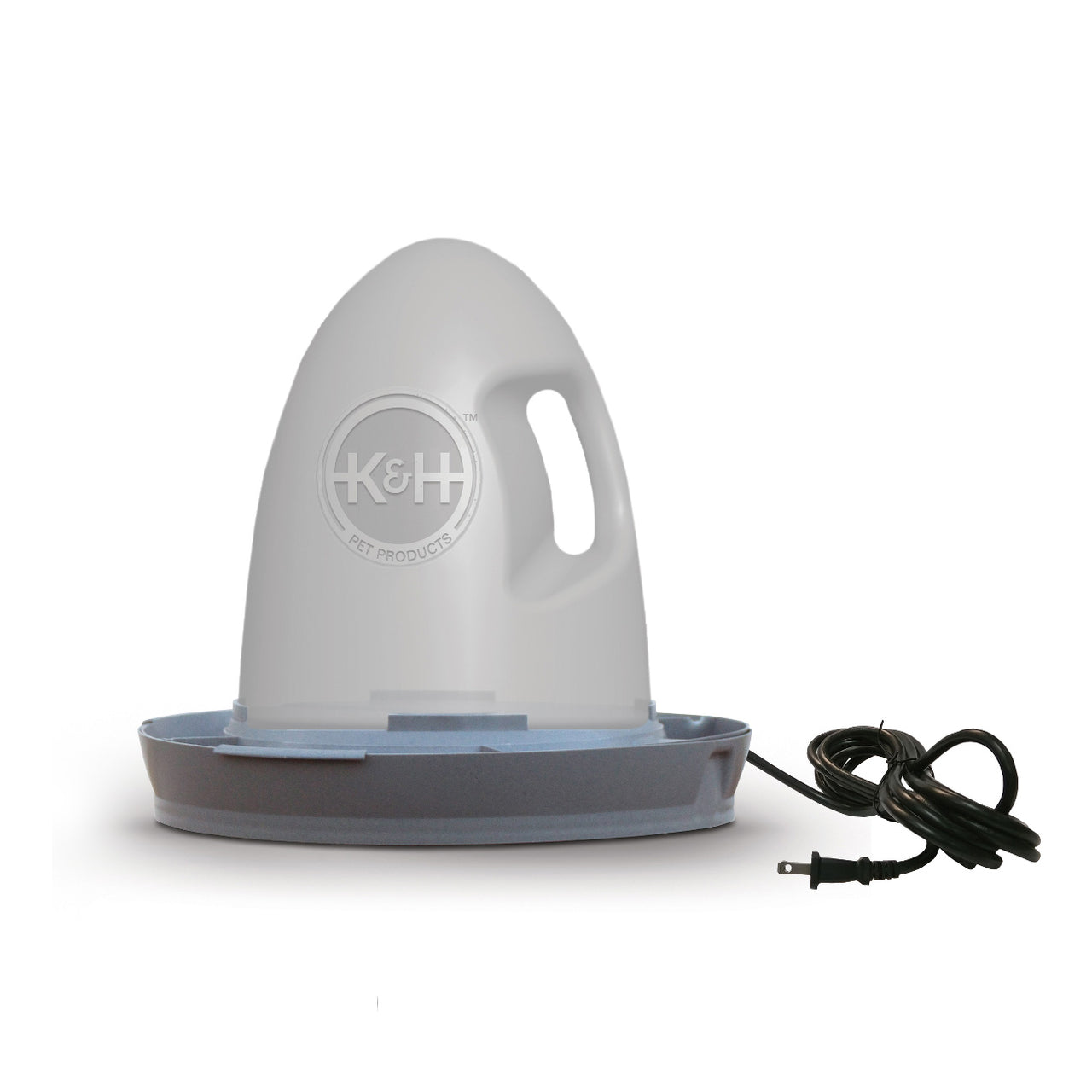 The K&H Poultry Waterer is unlike any waterer on the market! K&H is all about solving problems, and we have done an amazing job with this product. With features such as the no roost top, no-spill cap, filtered water tray, no rust construction, and easy carry handle, it sure to be the only brand you will ever buy.
The K&H Poultry Waterer is available in heated and unheated models. Each model includes those problem-solving features that no other brand offers. All K&H Poultry Waterers are 100% BPA free. The easy flow design fills the tray gently. No more muddy mess from half the water spilling over when refilling. The thermostatically controlled heated model is extremely economical, using only 60 watts to keep an ice-free watering device for your chickens. The heated model is MET listed for safety. Both models include a TWO-year manufacturer warranty.
No-roost Top. The unique tank design of the K&H Poultry Waterer tank keeps your chickens from roosting on the top. No more droppings in the water or all over the tank! Can you imagine...a waterer that stays clean?

Filtered Water Tray. The easy to remove filter tray allows you to clean the water tray in seconds. No draining needed, just remove the filter tray and tap lightly or spray with water to remove debris. It really does not get any easier than that, does it!
Spill-proof Tank Cap. The spill-proof cap guarantees no spilling! No more spilling out half the tank trying to assemble it into the base. The water tank is fully contained with this nifty little cap until assembled on the base.
Easy-carry, No-rust Tank. Just pick it up and go, you only need one hand!
Item #701554