PetLink 25 Slim Polymer Microchips
Datamars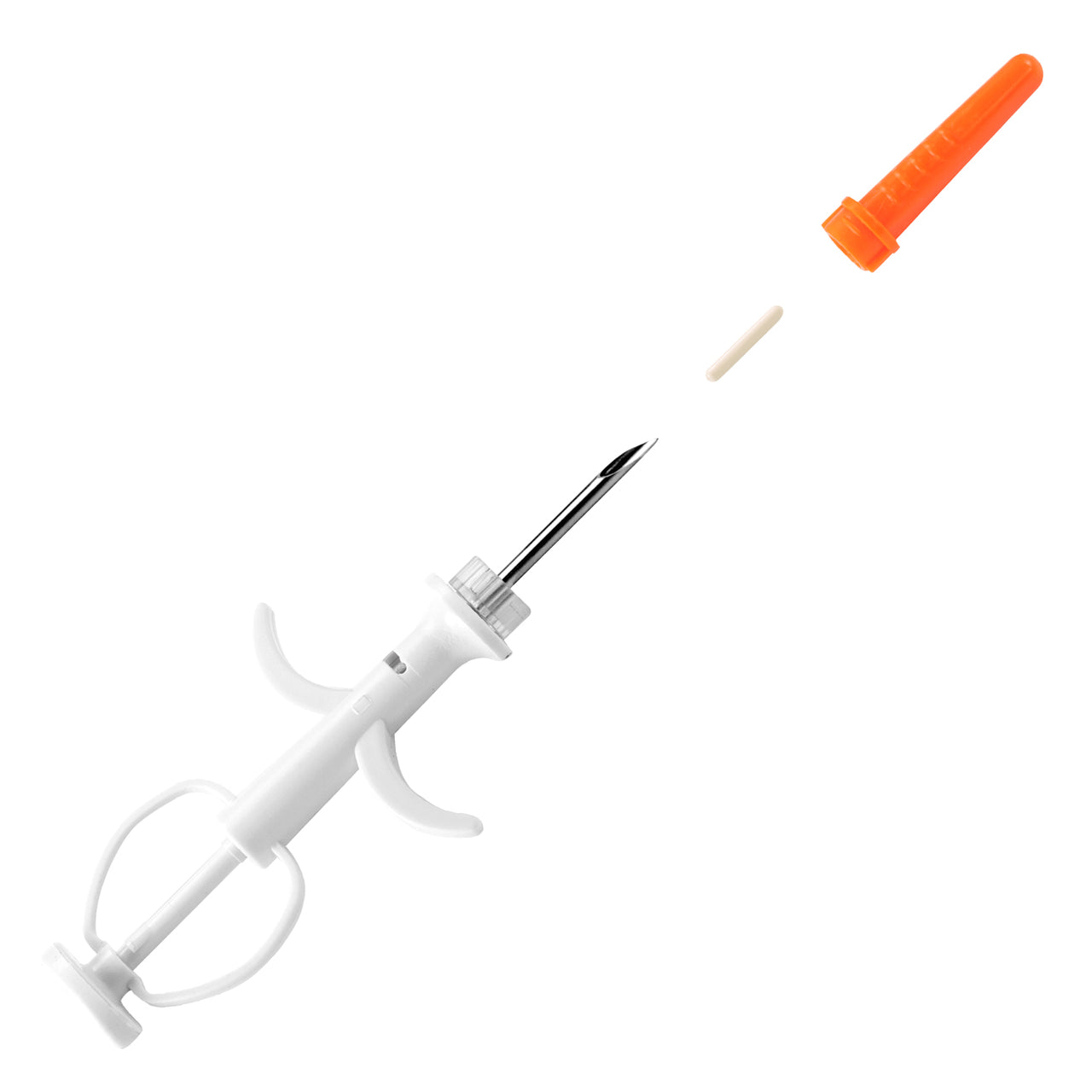 How the Microchip Works:

A PetLink microchip is a permanent pet ID. The microchip itself has no internal energy source, so it will last the life of your pet. It is read by passing a microchip scanner over the pet's shoulder blades. The microchip will respond to the scanner's low radio frequency, and transmit the microchip's unique cat or dog ID code for positive identification of your pet.

Micro-chipping is the only tamper-proof, permanent ID for pets. A microchip, together with PetLink registration, gives companion animals, a silent voice and also a peace of mind in case they should ever be lost.

Package items:
25 slim polymer microchips

25 sterilized syringes, with a 5-year expiration date

25 information brochures

25 registration forms
WDDC Code 141180