Simcro Sekurus Tube Fed 2 mL
Simcro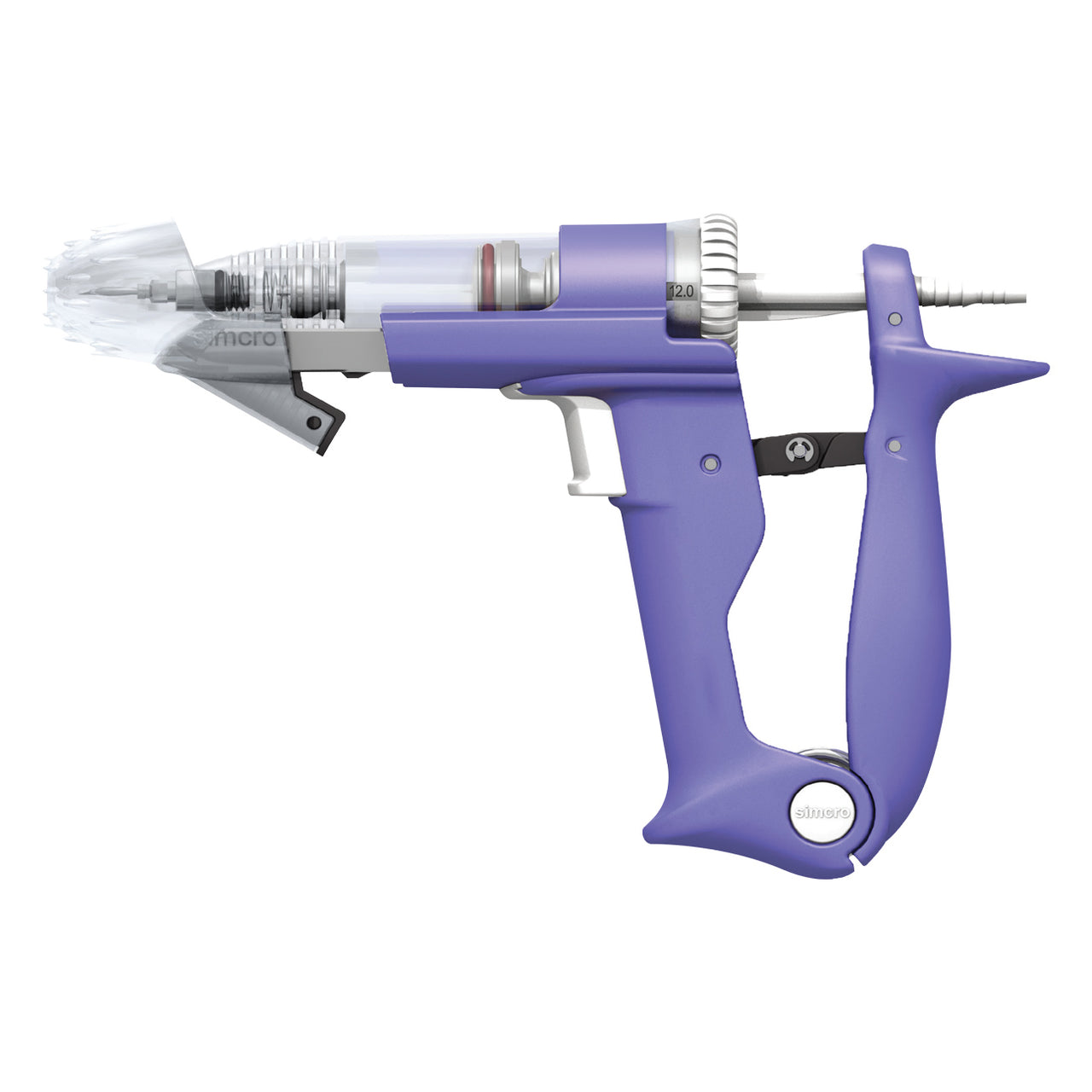 NEEDLE GUARD
The protective needle guard ensures the risk of self-injection is minimized even when the Sekurus is not in use.
REDUCED RISK OF NEEDLE BREAKAGE
The potential for needle breakage during operation is significantly reduced
maintaining a high level of food chain integrity.
TWO-STAGE SAFETY MECHANISM
The two-stage action specific to Sekurus ensures that administration of the
pharmaceutical will not occur until the needle reaches maximum penetration depth.
SELECTABLE DOSE CONTROL
These non-slip selectors allow easy, accurate dose choice without product loss when changing the dose setting. The indicator window clearly displays the volume.
ONE-HANDED SUBCUTANEOUS INJECTION
Administering a one-handed subcutaneous injection is far easier and less hazardous for the operator than two-handed techniques, particularly in confined spaces such as a cattle crush.
One-handed injection techniques are much less invasive of an animal's space, particularly in the head region, reducing stress and animal discomfort.
Simcro's patented self-tenting needle guard ensures accurate sub-cutaneous drug placement
DOSE RANGE INCREMENTS
0.1 mL – 2 mL 0.5 mL
2.5 mL – 12 mL 0.5 mL
2 mL
12 mL
Item #103125